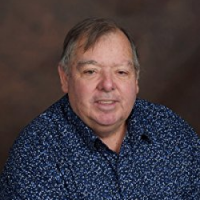 JohnEgreek
Teen & Young Adult, Biographies & Memoirs
Second-generation Greek-American born, Author JohnEgreek, is brought into this world in the early 1950's to a broken family. His father hates him from the very first day he is born and lives up to the unseen contract to hate him his entire life, without ever giving him a clue as to why. His mother, on the other-hand does everything possible to shower him with love, until her eventual death at the early age of fifty-one, which then forces him to grow on his own.

A powerful childhood promise made to his grandparents. his Yiayia and Papou, when he was just six years old, becomes the avenue that opens his heart and awakens his soul. Grandma, who leaves the physical world when he is in his teens, enlightens him while she is alive and never stops enlightening him when she goes beyond, as she continues to shower him with her many "Secret Blessings."

The author recognizes that he is no one special, just a retired senior citizen, with a strained relationship with his adult children and a grandchild that he has never met. He has a unique and creative way to tell the emotional story about his life that will take you on a roller-coaster ride that will emit feelings of anger, guilt, fear, sorrow and pain. At times, it will be an agonizing, yet truthful story. Take the unforgettable journey to the Old Country with him, where along the way, he has multiple synchronistic events where he finds the hidden secrets that provide him with the necessary elements to set himself free and unlock the door to his heart.
Video
https://www.youtube.com/watch?v=u2EV8DMORaQ